Letting the Light Shine
Growing up surrounded by women meant learning about life from a variety of female perspectives. Our house was an intense convergence of old cultural norms of politics and religion blended with the new. From my sisters' stacks of fashion magazines came my early fascination with the transformative power of clothing at its most material level — draping, movement, color, light, and shadow — but also its alchemical power; how people used clothing and chose to present themselves to the world.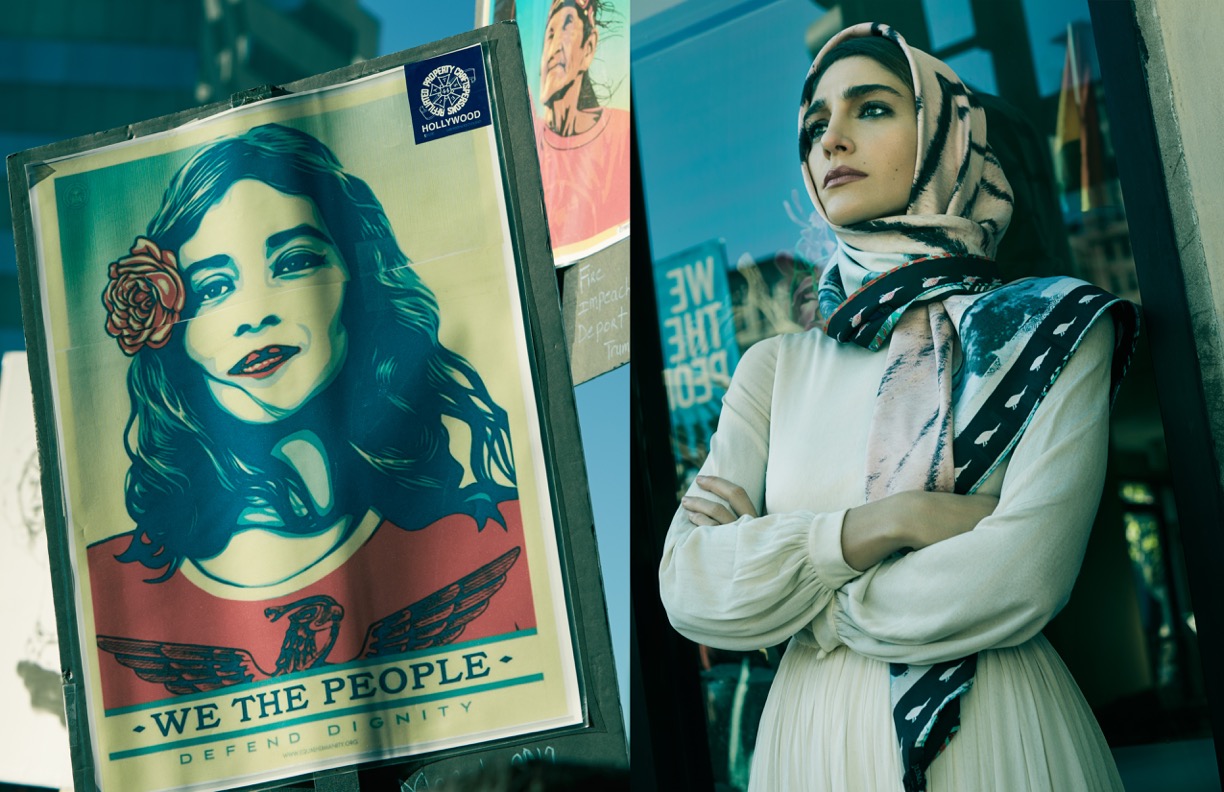 Today I continue to benefit from those now deeply-embedded influences of my upbringing — my work a tool to help create new ways of seeing, and in that seeing, new threads of respect and understanding for the agency of women and the power of the female mind, soul and body.
This was my vision for Fight Like a Girl — a series that would not only reflect my attraction to photojournalism — but also forge exploration of the idea of a third way, between sober record and artful expression.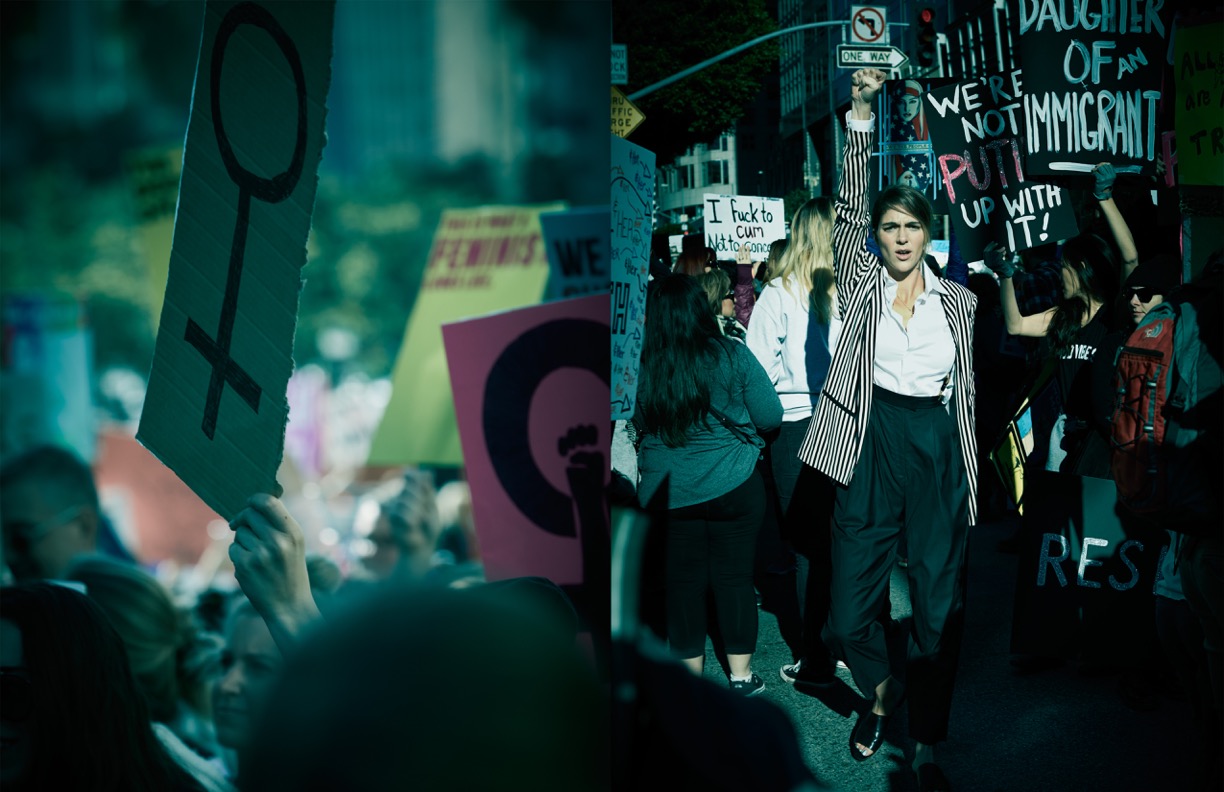 I knew it wasn't going to be an easy project, and I would need to lean on a crew as committed as I was, a crew of belief. I called in all the favors I could and I had my model and my team, and though it was impossible to have a production plan for an event so fluid and alive, we had a shared story and goal. We had two hours.
Downtown Los Angeles filled with 750,000 marchers in community with New York, Chicago, London, Nairobi, Antarctica. Balancing feeling with focus we had our vision and we went for it. March. Change. March. Change. 2 hours of capturing Breanna in chosen moments and costume. The transformative power of clothing and identity blurring her space in this shoot and her space in this march and movement. Her expression among the marchers fed my own, the message fed us all.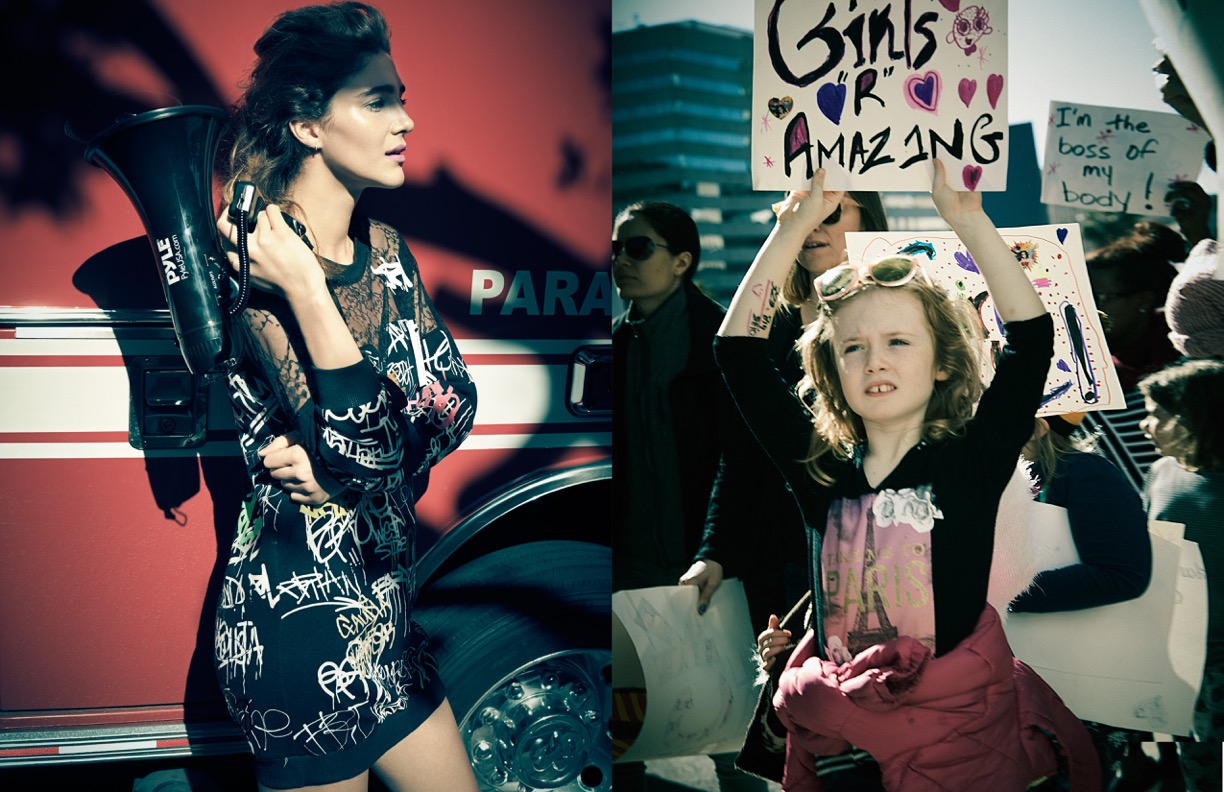 So much energy, emotion and urgency in that day and it felt necessary to turn these images around quickly to capture and amplify that. To honor it all, I of course wanted to find a hungry audience for these images. They were beyond my expectations and I hoped they would be seen and felt by others. When they were picked up by the Huffington Post and seen over 42 million times, took it all in with overwhelming collaborative pride.
This march, these millions of women together a unified force of all races, colors, shapes and sizes. Like the women in my life, a powerful locus of energy, both familiar and mysterious, enveloping, and charged with emotional affinity.